Raffle Tickets

---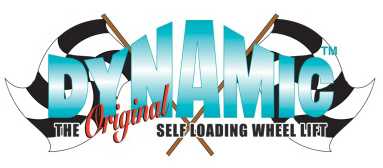 Join Dynamic Manufacturing in their on-going support of the Recovery Agents Benefit Fund by purchasing your raffle tickets for a Dynamic Slide-In Unit here!

Each year, Dynamic donates a Slide-In Unit to the RABF to help us raise funds to help this industry! The RABF uses volunteers to assist the fund in travelling to industry events who help sell tickets, raising the majority of funds received throughout the year.

Your participation in this raffle allows us to have funds available to assist our brothers and sisters in the industry during what could be the one of the most difficult times they have had to face. But your raffle ticket purchase shows them they don't have to go through it alone.

We know that the funds the RABF and industry provides to these families in need does not begin to compensate them for their loss; but if we can offer any measure of support, it may be just enough at just the right time.

Winner does not have to be present at the drawing to win! Purchase single tickets or multiples by making your selection from the drop down below and clicking Buy Now! You'll then be launched to PayPal to complete your purchase. Be sure to provide your email address in the purchase, so we can email you your tickets!

The Recovery Agents Benefit Fund is a 100% volunteer organization, with no one involved in the fund drawing any sort of salary. We are recognized by the IRS as a 501c3 Charitable Organization. Administrative costs to operate the fund account for 4% to 5% of total funds collected; meaning 95% or more of what we receive we are able to give back to the industry.

Will you support our efforts?
Registration for the 2019 Education, Training, Trade and Networking Event of the year, hosted by RSIG and Allied Finance Adjsuters Conference Inc. is open! Save the dates… June 18-21, 2019, hosted at The Arizona Grand Hotel and Resort. Don't miss this event! Get registered now at www.repo19.com.